If your heart has a tender spot for ginger babies… well, consider yourself warned.
There is so much ginger-haired sweetness in this post your heart just might burst!
Also, i just have to say that there is something so amazing about doing Lifestyle Newborn Photography in my client's homes.
Pure magic happens in those early, sleep deprived days and I get to capture tiny glimpses of it as I document what life actually looks like with a new, sweet baby in the house.  Moments that may otherwise seem fuzzy in hindsight or forgotten altogether from sleepless nights and the cadence of new routines…
Like the pure joy that radiates from each family member towards this new little person they get to call their own, the sleepy cuddles, the ridiculously tiny but adorable diapers and outfits, the curious older siblings, the awe and admiration in a daddy's eye and the breathtaking glow of a mother's love.
These truly are a few of my favorite things and they were all a part of sweet Ethan's newborn session, at home, surrounded by his beautiful and loving family.
Because he was born at home, Ethan's lovely midwives left batches of healing herbal sitz bath concentrate for he and his mama to use.  I'm so glad that she wanted these images captured during a beautiful and soothing Newborn Herbal Bath session together.
Oh, the radiance of a mother's love for her baby!
And teeny, tiny baby details get.me.every.time…
I mean, just LOOK at that head of soft, gorgeous ginger hair!  **swoon!**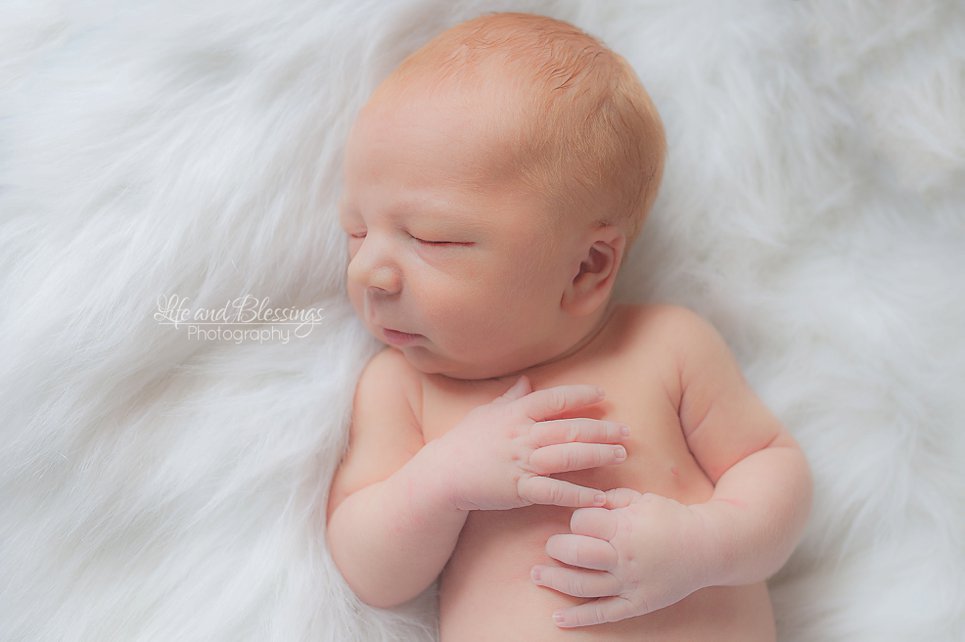 So much love for this little boy…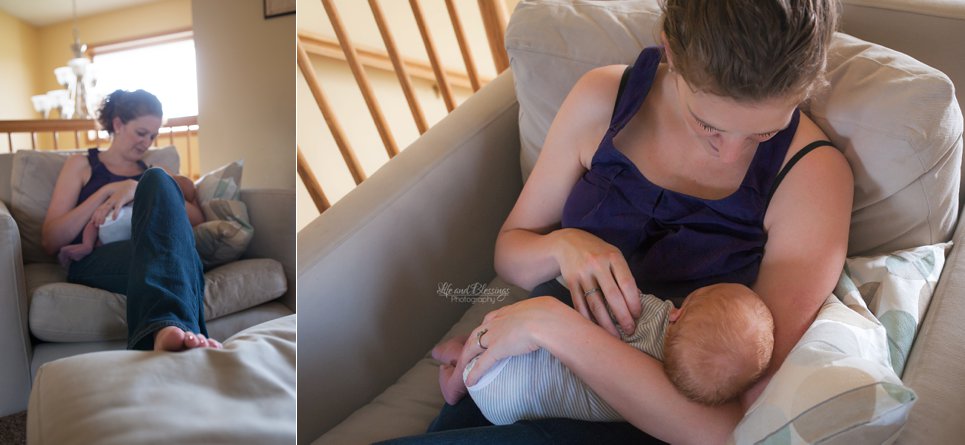 Waconia Lifestyle Newborn Photographer and West Metro Minneapolis Birth, Maternity & Child Photographer
Are you looking for a Birth Photographer  or a Lifestyle Maternity, Newborn, or Child Photographer in Waconia, MN, Minneapolis, the West Metro or surrounding areas?  Life and Blessings Photography offers Birth Photography and Lifestyle Portrait Sessions both in-home and on location within a one hour radius of Waconia, MN and surrounding locations. For more information please contact me today or email me at info@lifeandblessingsphotography.com!  I look forward to documenting YOUR moments!